Back To Blog
There are few things that invoke more anxiety and apprehension than finding yourself locked out of your own home. A similar terror is experienced when you struggle to find your car keys in a deserted street during the late hours of the night. These are examples of emergency situations where you require the urgent services of a locksmith. But who is going to pick up your call in the middle of the night or in the early hours of the morning? Thankfully, you can rely on 24 hour locksmith services to pull out from such predicaments.
Round the Clock Service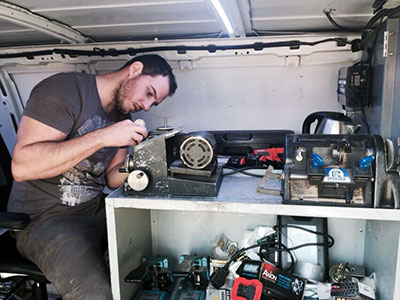 A 24 hour locksmith service does exactly what its name suggests. It is available to help people during all hours of the day. It does not matter if you are locked out of your car in the woods at 2 am in the morning. The locksmith will answer your call, locate you and help you gain access to your car as quickly as possible. The same applies for situations where you are stranded outside your home. A 24 hour locksmith business is designed to help people with serious emergencies at inconvenient hours of the day. The very fact that they are ready to respond to your distress call allows you to be calmer and find your composure when you are struggling to find your lost keys. In many cases, this assurance is all that is needed to help people locate their keys and enter their home or vehicle without fail.
Fixing Incorrect Installation of Locks
You may be unable to enter your home or vehicle even when you have the keys on you. If the lock malfunctions unexpectedly or if it was incorrectly installed in the first place, then those keys in your hands will be of no help. In a situation like this, the services of a 24 hour locksmith company can be of indescribable help. They can quickly arrive to the scene, analyze the problem and rapidly resolve it before your patience wears thin. This proves once again that these locksmiths are the perfect professionals to resort to when you find yourself in a real emergency situation.
Domestic and Commercial Demand
The demand for emergency locksmith companies is not only confined to the domestic sector. Besides helping people get inside their homes and cars, these experts can be of immense value to corporations, security agencies and security alarm companies who often hire them to test the functionality of their hi-tech security devices.